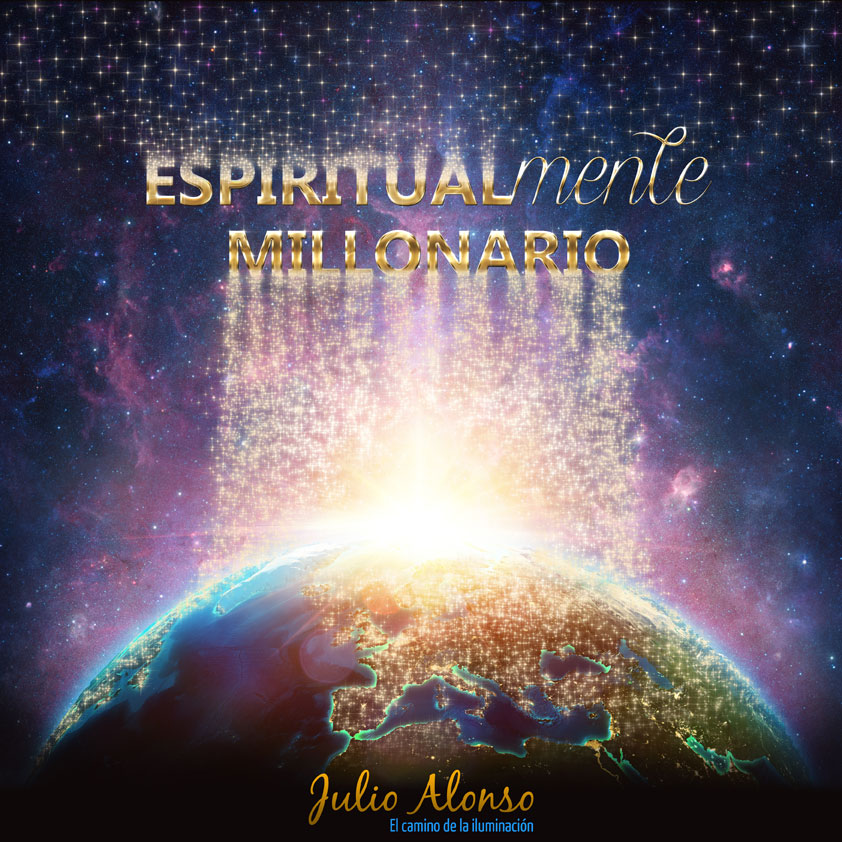 I have organized these 3 events in Madrid, Barcelona and Valencia because God asked me to do so, who wants to transmit everybody a message making the bells of conscience and love ring in the heart of all Humankind.
After serving God during 6 years and 6 months, I started to receive gifts and divine messages on a continuing basis and through them God told me how he wanted me to serve him in this moment. First of all, I was told to inform all the Initiated in the process of Ascension or Illumination about all these messages,  and after I had to organize these events in order to inform all people about what happened, what is happening and what will happen in the near future.
In this event I will talk about how spitiruality relates with money, about the causes that are still financially limiting people, especially awakened people. I will expose some of the dreams related with the money that people who assisted to the Ascension courses have received in this last year and how they show what  has already started to manifest on the planet. About how God has brought money to my life and how He is now bringing it to yours. Especially, I will talk about what we are going to experience in Spain and on Earth, and the importance of Spain for the rest of the world. About our agreements with God and with Humankind in this specific moment. The true meaning of the new money, the cryptocurrency. And also about a range of a different issues concerning spirituality and money.
This event is a one and only opportunity in which I will give this message of God in these 3 cities. That is why the event of Espiritualmente Millonario in Barcelona will be broadcast LIVE for all people that won't be able to assist.
Book your ticket for the event in Barcelona: espiritualmentemillonario2@gmail.com
Note: the conference in Madrid changed date to the 23rd of September.
Those who will assist to one of the 3 events will experience a blessing of Divine Grace in their life.
Open your mind.
Open your heart.
Open yourself to prosperity, abbundance, wealth and opulence of God. Is here now.
TICKETS: 10 €
Send an e-mail with your name and surname to the e-mail address related to the city of the event you want to assist to and you will receive an account number where you can make the payment. Please, put your name, surname and the city (to allow us to identify you at the entrance). Finally, send a copy of the receipt to the same e-mail to book your entrance.
Those who cannot pay by transfer, will be able to pay at the entrance.
Events
Madrid
Saturday 23rd of September 2017
Ateneo de Madrid
Salón de Actos
c/Prado, 21
espiritualmentemillonario1@gmail.com
Barcelona
Saturday 30th of September 2017
Hotel Alimara
Sala Mediterranea
c/Berruguete, 126
espiritualmentemillonario2@gmail.com
E
Espiritualmente Millonario in Barcelona will also be broadcasted ONLINE for all people who won't be able to assist
Valencia
Saturday 7th of October 2017
Hotel Senator Parque Central
Sala Júcar
Plaza Manuel Sanchís Guarner, 1
espiritualmentemillonario3@gmail.com
Agenda:
Espiritualmente millonario
¿Which quality and Flame of God is reflected by money?
The Universal Law that attracts money.
¿What does the money reflect?¿What kind of trauma do we have with money?
10 dreams of 10 different people related with money
¿How has God brought money to my life?
¿When is the planet going to change and specifically Spain?
A message of God about cryptocurrency, etc.
Timetable:
Entrance: at 16:30 h
Start: at 17:00 h
Finish: at 20:00 h
Contact:
Cell phone: 608 40 97 25 (Silvia) – 651 02 23 31 (Lara)
Madrid: espiritualmentemillonario1@gmail.com
Barcelona: espiritualmentemillonario2@gmail.com
Valencia: espiritualmentemillonario3@gmail.com